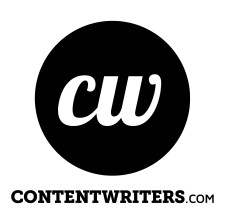 In a new study, ContentWriters details the process of getting content published on other company's sites.
New York, NY, May 2, 2019 (Newswire.com) - ​In response to overwhelming demand, ContentWriters has released a study that illustrates the often convoluted process of pitching guest posts.
In their latest white paper, ContentWriters goes into detail as to what to include in a pitch, what not to include, best practices for creating content, what type of content you should pitch, and the subsequent results.
"I get about a dozen emails a day from marketers looking to publish their own content on our company blog," says Francesco Montesanto, Director of Marketing at ContentWriters. "Link-building is still very much a crucial element of SEO. Guest posting is a great way of enhancing it."
Often, companies will look to trade content for a backlink.
In exchange for a well-written piece of content at no cost to the publisher, the company supplying the guest post will often include a link to either their site or that of a client through anchor text.
When Google ranks pages, it takes into account how many other pages are linking to it. The more links go to a page, the higher it tends to rank.
Most marketers understand this practice. As a result, it's become increasingly difficult for writers to get their pitches to be received by the right audience.
The new study released by ContentWriters aggregates comprehensive information and best practices for writers and marketers to get their message across so that other sites will be much more receptive to posting their content.
For more information, please contact marketing@contentwriters.com
Source: ContentWriters
Share: