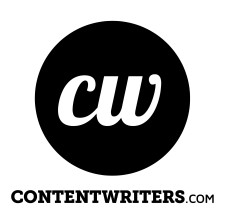 In their latest white paper, ContentWriters dissects common misconceptions about the two PPC platforms.
NEW YORK, July 10, 2018 (Newswire.com) - ContentWriters' latest white paper tackles the longstanding issue of differentiating between pay-per-click advertising on Facebook and Google AdWords.
Each platform generates billions of dollars of revenue for their respective companies, however, marketers have struggled to understand the fundamental differences in what type of content belongs on which platform.
"On the surface, AdWords and Facebook seem almost exactly alike," said Francesco Montesanto, Director of Marketing, ContentWriters. "But when you dive into how each platform serves ads, the audiences, and where each platform lies in the consumer decision journey, you realize they could not be more different."
Content consumption and placement are two areas where the platforms are diametrically opposed to one another. With Facebook, businesses need to create ads that flow seamlessly in newsfeeds, whereas AdWords ads will already fit in with the content on the rest of the page.
In AdWords, if an ad shows up, it's going to show up alongside other similar ads. Conversely, if an ad shows up on a Facebook feed, it will show up amidst unrelated content such as links from other pages a user follows are activity from their friends.
These characteristic differences are just some examples of why content creation has perplexed marketers and why ContentWriters' new white paper will serve as a valuable resource for industry professionals.
The white paper can be downloaded for free here.
ContentWriters specializes in providing high-quality content for all major industries. By pairing expert writers with industry-specific clients, ContentWriters ensures that clients' needs are exceeded every time. The company produces all forms of content, including blog posts, email newsletters, social media posts, press releases, product descriptions, website content, and white papers. For more information about the services that ContentWriters.com provides, please visit www.contentwriters.com.
Press Contact Information
Francesco Montesanto
ContentWriters
​135 W 29th St
​New York, NY 10001
800-891-0553
​francesco@contentwriters.com
Source: ContentWriters
Share: